Biostimulants for almond tree flowering: how, when and why.
Biostimulants for almond tree flowering: how, when and why.
---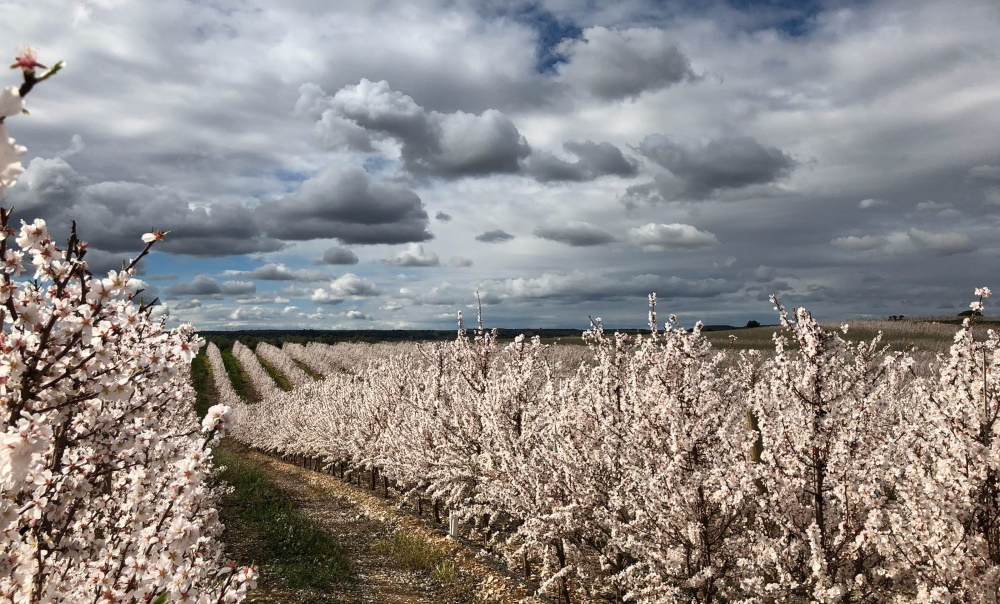 ---
The use of biostimulants is fundamental during almond tree flowering. This is a delicate phenological stage for the tree, in which applying external energy sources plays a very important role in ensuring the quality of the pollen and nectar of flowers.
The almond tree is one of the earliest flowering fruit trees although there are significant differences depending on the variety. The earliest flowering varieties can come into flower in January so in cold zones, with the risk of frosts, later flowering varieties are recommended.
The almond tree is one of the fruit tree species that best resists cold temperatures during the winter dormant period and indeed it can withstand temperatures below -15ºC. However, newly set fruit are most sensitive to frosts, followed by flowers and swollen buds. As temperatures below 0ºC can damage these organs, it is very important to choose a variety that adapts to the climatic conditions of each zone.
During flowering, the almond tree transfers the energy it obtains through photosynthesis and from absorbing soil nutrients to its leaves. In physiology this process is known as exchange and transfer of plant energy from source to sink. Many plants such as the almond tree lose their leaves and stop photosynthesising during winter. For this reason, when they begin to grow again they depend on accumulated sugars to form new leaves and to start the photosynthesis process again.
In almond trees, flowering involves significant changes in the expression of certain genes that alter essential metabolic processes to generate flowers. The triggering of this series of reactions depends on many factors, amongst which are the hours of cold, different types of varieties or the photoperiod.
The use of biostimulants is crucial as it makes processes as delicate and demanding as flowering in almond trees easier and more efficient. Once flowering is under way, the metabolic intermediaries contribute to physiological reactions, helping to ensure optimal harvests both in qualitative and quantitative terms.
Almond tree flowering: pollen quality and fertility
At this point application of Kynetic4 is recommended. Kynetic4 is a natural solution by Seipasa that adapts to the needs of almond trees at two crucial moments: bud swelling and fruit set. At the onset of bud swelling in almond trees Kynetic4 helps to improve the quality and fertility of pollen, which is key to ensuring optimal fruit set. The pollination process is fundamental for forming the fruit so the number of pollinated flowers needs to be increased to obtain maximum crop yields.
Another phenological stage in almond tree flowering on which Kynetic4 acts is when the petals begin to fall and fruit set begins. Thanks to the metabolic intermediaries in the formulation of Kynetic4, applying it boosts the development of the pollen tube and encourages fruit set.
Almond blossom is delicate and beautiful in equal measure. Each year Nature rewards us with the spectacular sight of almond trees in bloom, a process to which, as we have seen, biostimulant solutions contribute decisively, to obtain cost-effective, top-quality harvests.
---
---