Biostimulants: 5 keys to understanding the changes entailed by the new European Fertilising...
Biostimulants: 5 keys to understanding the changes entailed by the new European Fertilising Products Regulation
---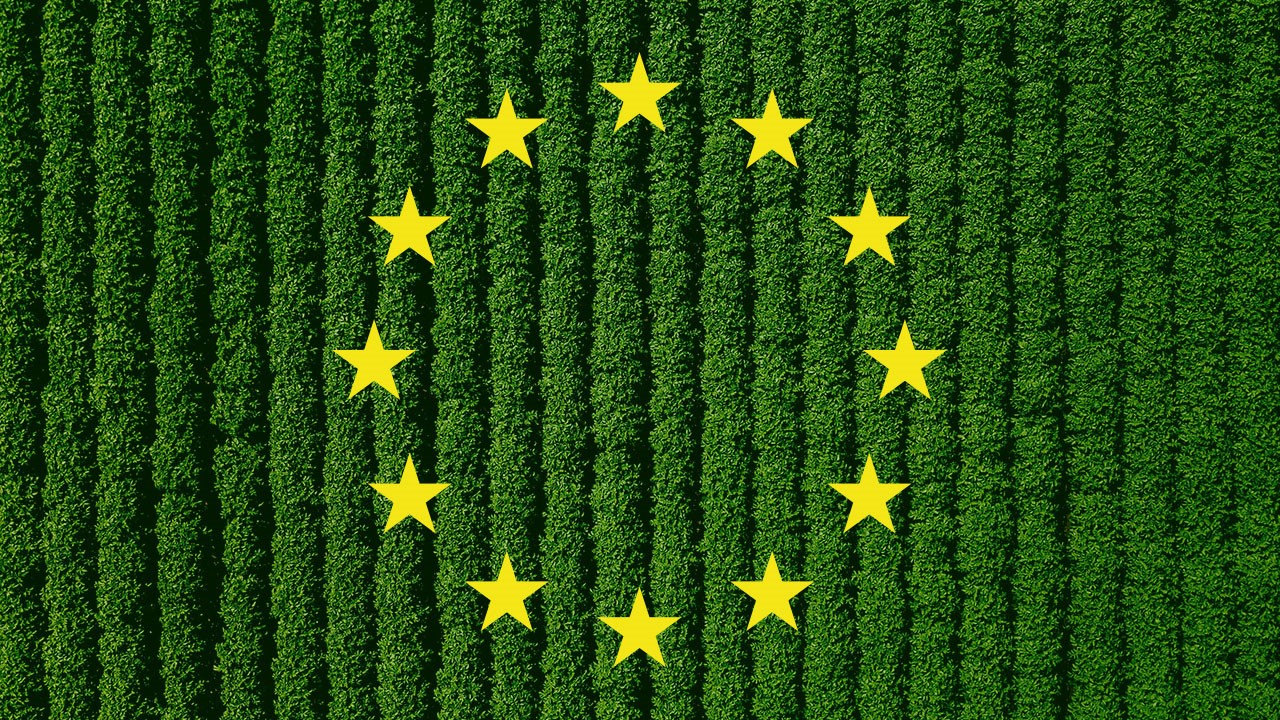 ---
"Biostimulants are defined by what they do, not by what they are". These words by Dr Patrick du Jardin, Head of Plant Biology at the Gembloux Faculty of Agricultural Science (University of Liège) and one of the world's foremost experts on biostimulation, are especially relevant at a time like the present when the new European Fertilising Products Regulation has just been approved by both the Parliament and the Council of Europe.
Plant biostimulants contain substances and/or microorganisms whose function when applied to plants or to soil is to stimulate natural processes to enhance or benefit nutrient uptake, nutrient efficiency, tolerance to abiotic stress and crop quality. This definition comes from the EBIC, the European Biostimulant Industry Council and is highly significant because, for the first time, there exists an official consensual definition as to what a biostimulant product is and how it can contribute to crop production.
This is one of the novelties of the new regulation on fertilizers. Even though its effective entry in force is not scheduled till 2022, the importance it holds justifies looking in detail at the changes that the new regulatory framework will bring to the agriculture sector.
1. The need to regulate the biostimulant market
Biostimulants have been included in the new European Fertilising Products Regulation in view of the similarity between these two products vis-à-vis other products for agricultural use, such as, for example, plant health products. Now that the inclusion of biostimulants in the new law has been agreed, the key to understanding why matters have reached their present status lies in the need to harmonise what to date has been an excessively broad and diffuse regulatory framework.
It is important to recall that up to now Regulation 2003/2003 has had to live alongside the national laws of each Member State. In the case of Spain, for example, these products have been regulated by several royal decrees that have been amended from time to time to meet new requirements and market developments. Therefore, even though the current Spanish regulations on fertilizers did not acknowledge the term 'biostimulants', their use was recognised in one of the chapters (group 4 on other fertilizers and special products).
The case of Spain is repeated in the rest of member states, thus leading to 28 different scenarios in which the definition of biostimulant functions varies from one country to another. As occurs in other areas of the economy, trying to comply with 28 different legislations instead of having a single, harmonised framework entails higher costs and multiplies the administrative burden for firms seeking to reach new markets.
2. Harmonisation and elimination of barriers
The diversity of laws at national level existing to date has led to uncertainty among manufacturers when it comes to positioning biostimulants on markets in terms of their functions, as these were not clearly defined within any of today's legal frameworks. Such a lack of clarity has also affected farmers, who have lived with doubts and a lack of confidence in regard to which products are the most suitable for their needs.
When it comes into force, the new European Fertilising Products Regulation will enable all available fertilizers on the market to come under the umbrella of these new rules. A single authorization will be valid for all countries in the European Union, so that the barriers created by the diversity of regulations will disappear. We will finally enter what could be termed the 'single European market for biostimulants'.
3. Transparency, quality and safety
The new European Fertilising Products Regulation sets out a new procedure for authorizing biostimulants in agriculture, which are now required to undergo a conformity assessment process by accredited bodies in each member state. This assessment of conformity will guarantee that biostimulants bearing the EC marking that come onto the market do so in full compliance of all legal requisites, thus affording farmers greater reassurance and peace of mind.
The new regulation also includes stricter rules in respect of labelling of biostimulant products. Manufacturers can only declare those benefits derived from their products that have been scientifically proven; i.e. labels will only be allowed to mention benefits relating to improved efficiency of nutrient use, enhanced tolerance to abiotic stress, better crop quality traits, or improved availability of confined nutrients in the soil, rhizosphere or phyllosphere.
In practice, these new requirements will provide greater transparency and confidence when defining the limits of the efficacy of biostimulants.
4. Innovation in the new European Fertilising Products Regulation
Although the new regulation is born with the idea of fostering innovation in the industry, the text that has been finally agreed upon has a number of limitations. The most prominent of these refers to operating exclusively from the so-called positive lists of permitted materials.
For example, under the heading of "plant biostimulants", the regulation is published with a list of only 4 accepted microorganisms. That means to say that only 4 types of microorganisms (those with a widely diffused historical use) will actually be regulated, while more innovative products are omitted and manufacturers will not be allowed to market them.
Closing off the lists restricts companies' innovation capabilities and strengthens the popularly-held notion that R&D+I moves at a much faster pace than legislation and that when both lines do not come together the outcome is a problem that society ends up having to pay for.
This limitation is especially serious in the case of biostimulants developed from microorganisms, as development and innovation in biotechnology are growing at a very significant rate.
5. A scenario of uncertainty
The publication of the new European Fertilising Products Regulation in the OJEU (Official Journal of the European Union) is scheduled for the coming month of July, although it will not become effective until three years after publication. Nevertheless, there is growing uncertainty in regard to what might yet occur until then.
The technical standards and guidelines necessary to be able to meet the requirements stipulated in the regulation are still in preparation, so that manufacturers today do not know what efforts they will be required to make or the resources that will be necessary to adapt to this new scenario.
Nobody harbours any doubts as to the potential of biostimulants in the agricultural industry, with a market value of more than 2,000 million dollars in 2017 and an estimated annual growth rate of 10% for the next few years, according to Agribusiness Intelligence Europe, with 40% of the market, is the region that will see the highest growth rates
What is your opinion about the new European Fertilising Products Regulation? How do you think it will affect the industry's development over the coming years?
---
---