Calcium in crops: why proper assimilation is important
Calcium in crops: why proper assimilation is important
---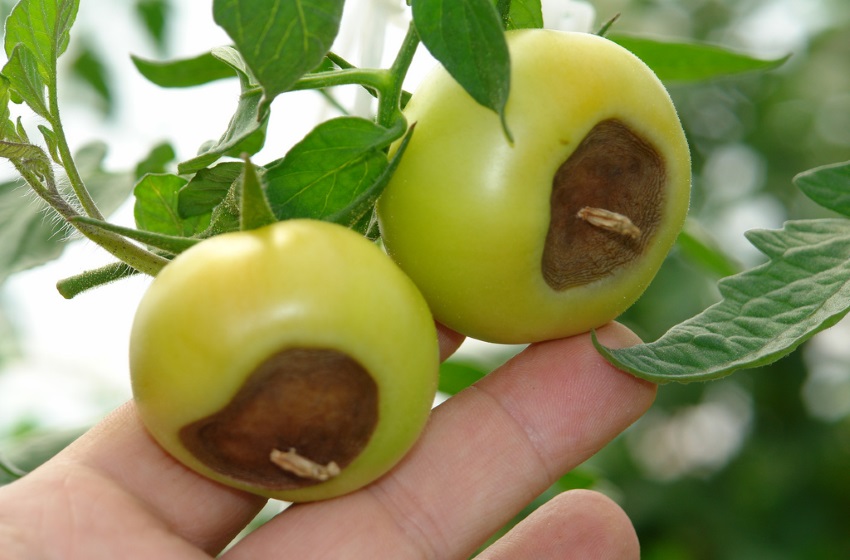 ---
Calcium in crops plays a key role in agricultural development. Its existence guarantees firmer fruits. Agricultural calcium is necessary not only in structural strengthening of walls but also in the elasticity of the vegetal tissue. It is essential to have resistant and healthy plants.
Calcium shortage severely affects the quality of fruits and crop yield. This is the reason why an inappropriate assimilation can cause losses in the market value. Fortunately, there are treatments to improve calcium assimilation in crops. Its application is markedly necessary at the beginning of spring, when climatic conditions such as thermal amplitude between day and night can subject plants to stressful situations.
Calcium in crops is transported internally by xylem, but calcium has low mobility within the plant. Translocation results in a difficult process, since only a small percentage of calcium is translocated to the fruits from the surrounding leaves.
There are many climatic factors affecting calcium assimilation in crops. High temperatures on sunny days, wet and dry winds, and low relative humidity may become factors promoting high levels of transpiration. When this transpiration stream is too high towards the foliar organs, contribution of calcium to the fruit is restricted. In other words, for calcium is more difficult to reach those organs with low transpiration rate.
As we saw in an earlier entry, calcium deficiency in crops is observed in alterations such as BER (blossom end rot) in tomato and pepper. In strawberry or lettuce symptoms are perceived at the end of the expanding leaves (tip burn).
Guaranteeing contribution of calcium in crops
By evaluating calcium status in plants, it is possible to diagnose disorders like BER. In order to prevent such deficiencies, Seipasa has developed the Calcisei line of products. These products, formulated with calcium, play a pivotal role in crop development. Besides contributing to prevent deficiencies such as BER, tip burn or bitter pit in tomato and apple, the Calcisei line is specifically prepared for the structural strengthening of cell walls and membranes, as well as the management of soils with high content of salt.
Within this line, Calimax is a treatment designed to prevent calcium deficiencies in crops while confronting physiopathies. Calimax improves soil structure, promotes optimal root development and regulates imbalances due to lack of calcium.
Guadal Ca has been produced to avoid problems of internal decay and cracked fruits, as well as to confront apical rot, tip burn in horticultural crops. Lack of calcium usually concentrates on young leaves and fruits, since these are the organs having major transpiration difficulties. Guadal Ca is especially recommended for foliar applications in the second half of the crop cycle given the rapid absorption and total safety.
Apart from the contribution of calcium, the organic matter content of the Calcisei line brings significant benefits to the crop, especially in the post-harvest quality.
Soil correctors
Farmers are aware of how important is to have calcium in soils. Calcium deficiencies in plants can be observed in soils where there is an excess of nitrogen fertilizer, in substrates with alkaline pH, with episodes of water stress or with salt excess, among other factors. Within the Calcisei line, Miñosal is a corrector of saline and saline-sodic soils. It can be used both in soils having salinity problems and in areas where irrigation water quality makes it necessary.
---
---