Fertilizer application in cereal crops: the keys to correct fertilizing
Fertilizer application in cereal crops: the keys to correct fertilizing
---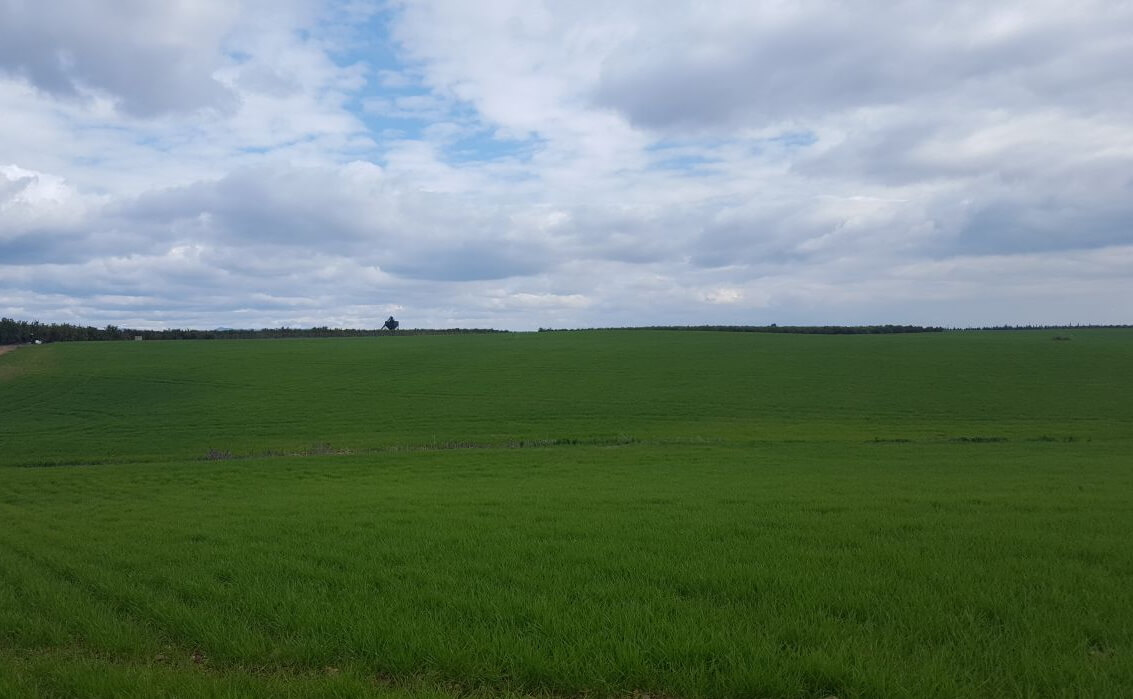 ---
Cereal crop fertilizing is one of the most important decisions that producers face at the start of each season. It has a very significant economic weight among costs items, which is something worth careful consideration at the current time when producers are under severe strain from price increases in agricultural inputs, cost of energy and raw materials.
In cereal crop fertilization, every cent invested represents an increase in yields, profitability and harvest quality. With this goal in mind, Seipasa has developed Foliplant, a formulation based on amino acids with complexed microelements, which provides the basis for excellent nutrition in extensive and industrial cereal crops.
Producers know that they have no influence over climate factors and must therefore focus on variables that are not beyond their control. Such variables include preparing the soil prior to sowing, the decision on when to sow, choosing suitable grain varieties, applying herbicide treatments and, of course, implementing optimal fertilizing plans to ensure best crop results.
Macronutrients and their influence on cereal crop yields
Getting down to the task of fertilizing, the first step must be to know the soil conditions and analyse them. The use of fertilizers for cereal crops covers a number of macronutrients (nitrogen, phosphorus, potassium - NPK) and micronutrients (magnesium, zinc, iron, calcium ...). It is important to know the quantities already available in the soil, its pH or organic matter content so that you only apply the elements that the crop requires.
Nitrogen, phosphorus and potassium are three of the most important elements for the correct fertilizing of wheat and barley. Nitrogen is crucial for plant development and growth, but it needs to interact with potassium.
Nitrogen is a highly mobile element and large quantities are easily lost through leaching or runoff. It is important to know exactly how much of the element the crop extracts and to carry out a soil analysis before the first fertilizer application. For the application of fertilizer on winter cereal crops, peak demand of nitrogen occurs between the onset of stalk development and flowering, although it is advisable to split fertilizing into two applications to minimise the risk of leaching caused by rainfall.
Phosphorus promotes good root development, helps plant intake of essential nutrients and enhances plant vigour. It is particularly important during germination and emergence. The input of phosphorus is recommended in "locked-up" soils where its availability to plants is limited. Potassium is essential for plant quality and growth, and it also activates the plant's resistance to disease or to different types of stress.
In all cases, and based on expectations of final yields, crop needs must be analysed in advance to be aware of NPK requirements and to plan doses and applications prior to sowing.
How to ensure the best nutrition for cereal crops
After this pre-analysis, the next task is to choose the appropriate fertilizer for each case. Seipasa has developed Foliplant, a specific formula for leaf application that provides a balance of microelements and amino acids and that acts to encourage balanced growth in cereals.
Foliplant is applied along with post-emergence herbicides, and has two major advantages in cereal nutrition programmes. Not only does it increase the effectiveness of herbicidal treatments, it also gives plants sufficient energy input to overcome the stress caused by this treatment and to continue to develop in a balanced, uniform way.
Thanks to its formulation Foliplant is a highly efficient option, as it helps reduce surface tension, improving wettability and adherence. Because of this Foliplant is easily absorbed through leaves, which aids the uptake of its active substances.
Another of the great advantages of this product is its biostimulating action, helping to minimise the stress caused by herbicidal treatments on cereal crops. The key to its success lies in the optimal balance of essential complexed micronutrients and amino acids in its formula, which act as nitrogen reservoirs, optimise nutrient absorption, improve chlorophyll production and photosynthesis efficiency, as well as helping to reduce situations of plant stress.
The application of Foliplant as part of a cereal fertilizing programme ensures optimal crop nutrition and provides energy and the necessary key elements to obtain increased grain quality and quantity at harvesting.
---
---