FUNGISEI® trial for Botrytis spp. control in...
FUNGISEI® trial for Botrytis spp. control in blueberry crops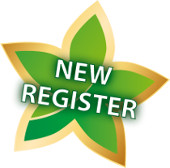 Trial objectives
Demonstration of FUNGISEI® effectiveness against Botrytis cinerea in blueberry crops.
Trial objectives
Locations: Viru and Chao, Peru.
Date: 2016.
Crop and variety: Blueberry cv. Biloxi.
Application type: Foliar.
Volume of mixture used in applications: 158.5 gallons / 600 liters
Crop stage: Vegetative
Quantity of applications: 1
Quantity of evaluations: 3

Main results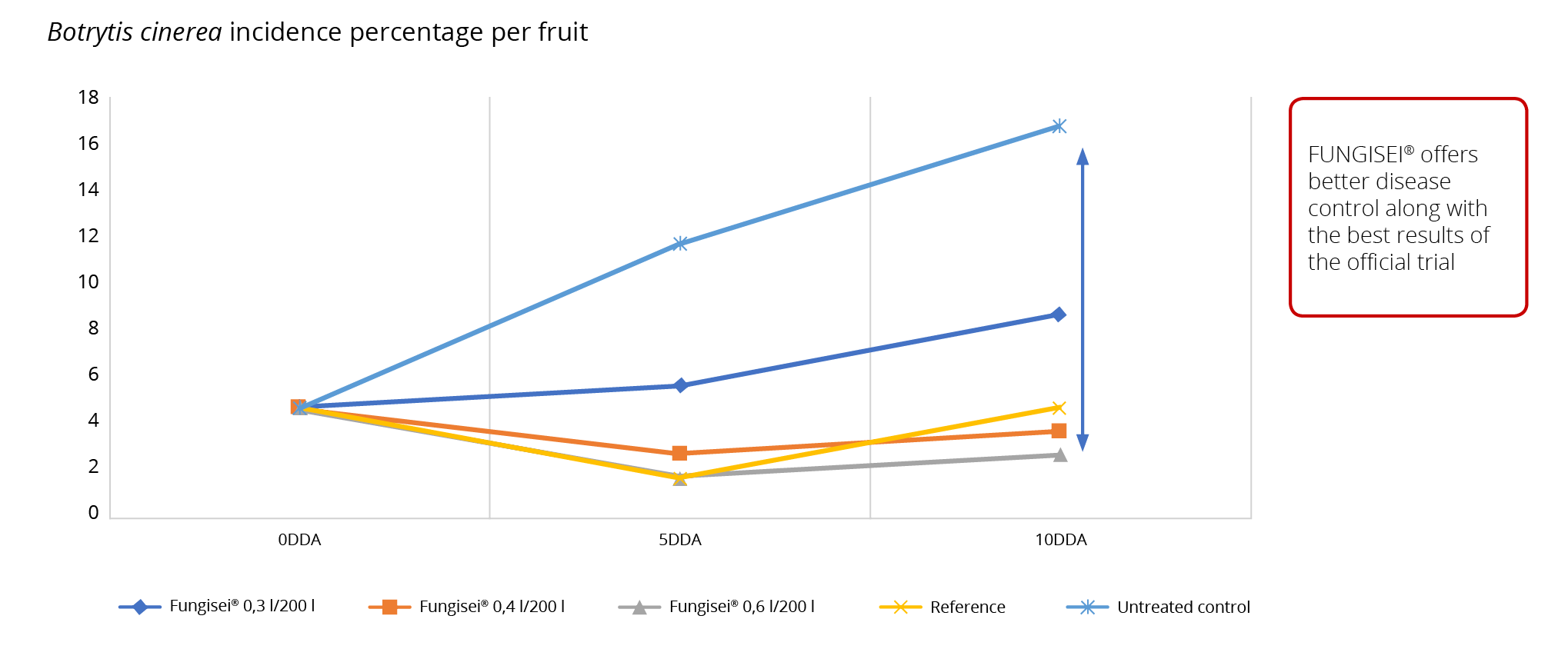 FUNGISEI® TREATMENTS WITH 0.6 AND 0.4 L / 200 DOSES PER LITER
SHOWED GOOD CONTROL THROUGHOUT THE TRIAL.
DIFFERENTIATION BETWEEN CONTROL GROUP AND OTHERS.
MEDIUM AND HIGH FUNGISEI® DOSES WORK JUST THE SAME OR BETTER THAN REFERENCE.
OFFICIAL TESTS AND CERTIFICATES FOR FUNGISEI® REGISTRATION EXPANSION.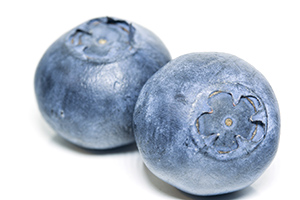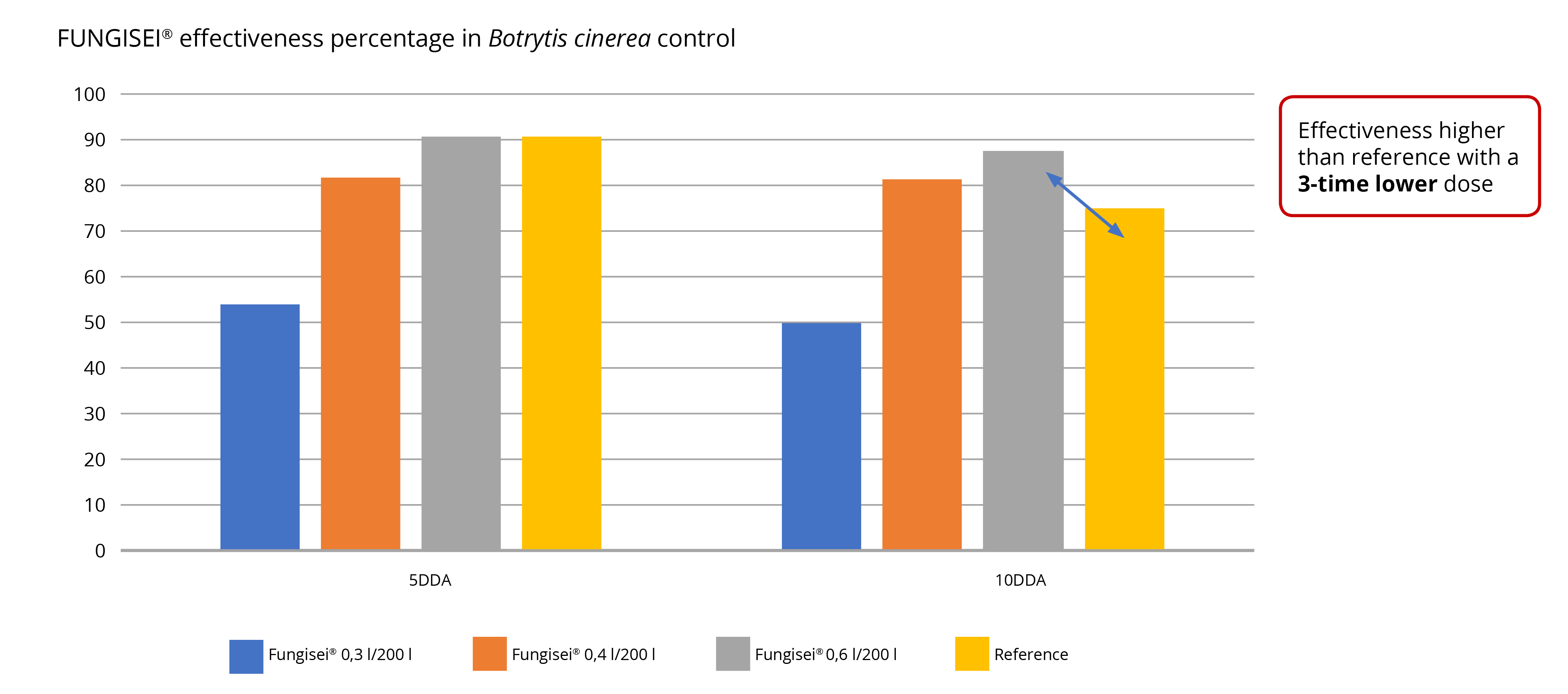 VERY HIGH EFFECTIVENESS.
FUNGISEI® IS CAPABLE OF CONTROLLING THE DISEASE
REDUCING FRUIT INCIDENCE AROUND 90%
NO SYMPTOMS OF BLUEBERRY PHYTOTOXICITY FOUND IN ANY OF THE TRIALS.
Conclusion
FUNGISEI® HAS PROVED TO BE A NATURAL, EFFECTIVE FUNGICIDE
FOR BOTRYTIS SPP. CONTROL IN BLUEBERRY CROPS.