Fungisei®


Fungisei®
next generation biological fungicide
Fungisei® integrates within its patented formulation, a special strain of the bacteria Bacillus subtilis. Fungisei® is a broad spectrum biofungicide with an extraordinary bio-control activity due to the wide ecological adaptation capacity of the differentiated and patented B. subtilis strain, which allows its use under a wide range of temperatures and humidities. In addition, this bacteria belongs of the bacterial genus PGPR (Plant Growth-Promoting Rhizobacteria).
Fungisei® liquid formula has been specially designed to facilitate its use. In addition, it is an environmental friendly product, no toxic for auxiliary fauna and humans. Fungisei® prevents plant disease penetration and infection by fungal spores. The high quantity of lipopeptide breaks down pathogen cell membranes. Fungisei® exerts an important role in resistance mechanisms.
Key points of Fungisei®
Antagonism and control: inhibiting the pathogenic development.
Immuno-stimulator: strengthen potential resistance of the host.
Spreader: making easy root and foliar colonization.
Promotes an induced and systemic resistance mechanism in plants.
IPM tool (Integrated Pest Management) & organic farming.
Fungisei® can be applied the day before harvest.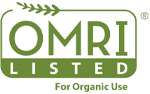 Trial with FUNGISEI®:
Crops
Aubergine, Blackberry, Blueberry, Chayote squash, Chile, Cucumber, Currant, Greenhouse tomato, Kiwi, Melon greenhouse, Melon outdoors, Okra or lady's finger, Open air tomato, Pepper, Potato, Raspberry, Strawberry, Vine grapes, Watermelon greenhouse, Watermelon outdoors, Zucchini greenhouse, Zucchini open air.
Registration Number
RSCO-FUNG-0395-X0250-375-1.0
I want to receive product information:
---
In accordance with the disposals of Regulation (EU) 2016/679 of April 27, 2016, I consent to my data being processed under the responsibility of SEIPASA, S.A. to send me commercial information and keep them while there are a mutual interest for it. I authorize you to communicate the data to your associated companies for the same purpose. I am informed that I have the right to revoke this consent at any time and to exercise those of access, rectification, portability and deletion of my data and limitation and opposition to treatment by contacting C / Almudévar nº 2 22240 Tardienda (HUESCA). Email: consulta@seipasa.com I am also informed that I can complain to the control authority at www.agpd.es