Superbrotal™

Superbrotal™
the boost your crop needs
Superbrotal™ is a product that performs as an activator of the physiological processes of the plant. Superbrotal™ stimulates cell division, the breaking of dormancy in auxiliary buds, leaf cell expansion and the development of chloroplasts. Superbrotal™ enhances the structure of the vascular bundles, improving the vascularization of tissues and, therefore, promoting a better nutrient translocation.
The complexes formed with the natural lignin produce an antioxidant activity in plants, so that the plant is stimulated to develop its self-defense capacity against stress situations.
Key points of Superbrotal™:
Sprouting and vegetative development.
Increasing the sap flow.
Reducing the time required by the plant to heal tissues due to its high capacity as cytological regenerator.
The polysaccharide synthesis of the cell wall, inducing the formation of phytoalexins and the correct modulation of cellular aging.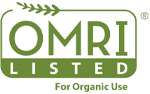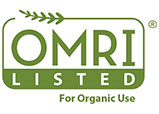 I want to receive product information:
---
In accordance with the disposals of Regulation (EU) 2016/679 of April 27, 2016, I consent to my data being processed under the responsibility of SEIPASA, S.A. to send me commercial information and keep them while there are a mutual interest for it. I authorize you to communicate the data to your associated companies for the same purpose. I am informed that I have the right to revoke this consent at any time and to exercise those of access, rectification, portability and deletion of my data and limitation and opposition to treatment by contacting C / Almudévar nº 2 22240 Tardienda (HUESCA). Email: consulta@seipasa.com I am also informed that I can complain to the control authority at www.agpd.es