SEIPASA in Fruit Attraction: New natural pesticides
SEIPASA in Fruit Attraction: New natural pesticides
---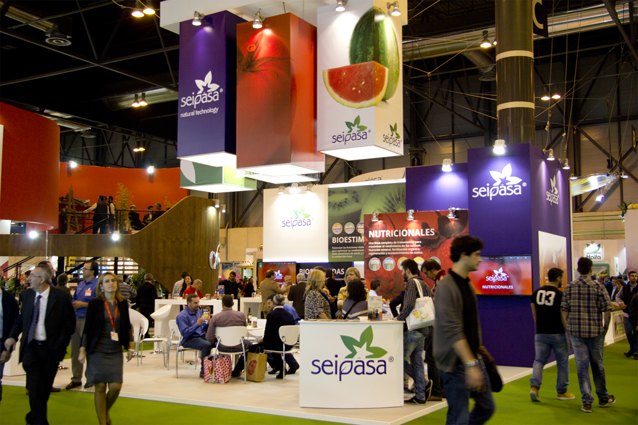 ---
The latest and Innovative Residue Zero solutions for present and future needs in a crop protection market increasingly limited will be displayed in Fruit Attraction 2016, Pavilion 4 stand 4G07
Technical director will reveal the extraordinary potential of 'New natural insecticides' in the Innova Forum 7, Thursday 6 at 11:30 a.m.
Book an appointment to be advised personally in the stand of SEIPASA to know nearly the advances in control biostimulation and fertilization http://www.seipasa.com/fruit-attraction/
SEIPASA has been nominated for 'Estrellas de Internet' Prizes, organized by Fruit Today, in the category of Best Blog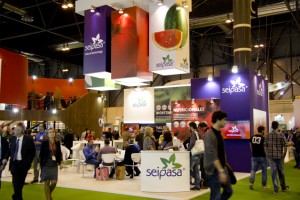 Seipasa en Fruit Attraction 2015
New and specialized natural broad-spectrum insecticides (Nakar and Pirecris), the best chance to hold off Lepidoptera (Bt32 Seipasa) and the ideal tool to including in control programs of fungal diseases (Septum) are some of the latest technologically advanced natural pesticides emerged from Seipasa Technology that will be present at Fruit Attraction 2016 (Pavilion 4 stand 4G07). In a context in which it becomes increasingly difficult to find solutions to tackle pests and diseases due to the strict regulation in plant health and active substances, SEIPASA responds to the current needs of the crop protection market and anticipates the future, always with the guarantee of obtaining free residues crops.
Phytosanitary developments
It is in this spirit that SEIPASA will also disclose in this important industry event its latest phytosanitary developments 'Zero Residues'. These include those aimed at controlling thrips in horticultural, Taphrina deformans in fruit trees or powdery mildew and downy mildew, among other foliar fungi. SEIPASA not only provides specialized solutions for major cultures but also for minor cultures which, with the new situation, are more affected if possible by the lack of treatments. Aphids, whiteflies, mites, woodlice, mildews, dappled... For each problem, a solution.
'New natural insecticides'
Technical director of the company, Javier Nácher, will reveal in Innova Forum the extraordinary potential of the 'New natural insecticides' of SEIPASA, their properties, field efficiencies and fusion strategies Integrated Pest Management. They are pesticides, totally natural, that will mark a before and after in the fight against certain pests and diseases. The talk will take place on Thursday, 6 at 11:30 am at the core connecting 7-9 (Innova Forum 7). In addition, SEIPASA's Blog (http://blog.seipasa.com/en/) has been selected as one of the finalists in the 'Estrellas de Internet' Prizes, organized by Fruit Today. Winner will be announced on the 6th, at 17.30 hours, in Proexport stand (4A01c).
Biostimulants
The latest generation of SEIPASA's biostimulants cannot be absent to this important appointment. They represent a key tool to maximize returns on production costs. Without having a direct effect on pathogens, they allow invigorating and induce resistance in plants. In this way, they can prevent the attack from many pests and diseases. Kynetic4, one of the most complete biostimulants; Seisil, potassium and soluble silicon source; Seiland, an excellent product to stimulate the development of roots and absorption of nutrients; and Sweetsei, the best solution to contribute to the increase of sugars, maturation and fattening of the fruit, are some of the major biostimulants of Seipasa.
Personal advice. Book an appointment
To know these last generation innovations and solutions, you can visit the stand of SEIPASA in Fruit Attraction 2016 (Pavilion 4 stand 4G07). You can even book an appointment in advance to receive a personal advice: http://www.seipasa.com/fruit-attraction/. We will be waiting for you.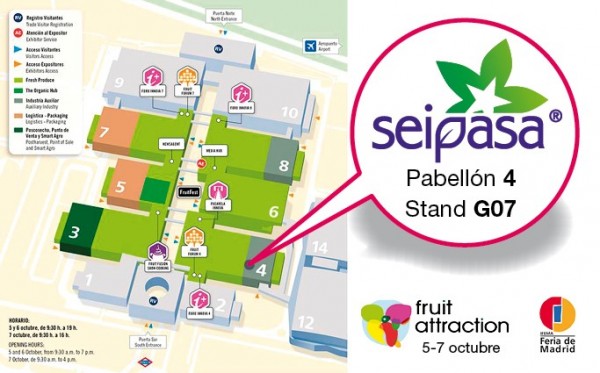 Seipasa location in Fruit Attraction 2016
Seipasa location in Fruit Attraction 2016
---
---