Cinnerate

Cinnerate
acaricide, fungicide and insecticide for pest and disease control
CinerateTM is a broad-spectrum acaricide, fungicide and insecticide of botanical origin that has a powerful shock effect for controlling pests and diseases that attack vegetable crops, Cucurbitaceae, berries, citrus fruits or avocados, amongst others. CinerateTM is a fast-acting product which gets good control at low concentrations. It is a product compatible with biological control agents.
Used as fungicide, CinerateTM provides curative action: Cinnamic aldehyde inhibits mycelial growth and prevents germination of fruiting bodies. The result is the erradication of fungus, preventing its spread.
By its eradicant action, CinerateTM affects the mitochondrial oxidative phosphorylation and induces profound changes in the enzymatic activity of the pathogen's cell membrane, which causes dehydration and, therefore, the disappearance of leaf symptoms.
Used as insecticide and acaricide, CinerateTM acts by contact penetrating and destroying the soft susceptible body parts. Insects and mites are exposed to the loss of body fluids causing a dehydration and consequently the death. It is an alternative to mineral oils and chemical acaricides.
Key points of CinerateTM:
Knock down effect against high-impact diseases and pests such as powdery mildew, mildew, thrips and other insects and mites.
CinerateTM breaks the sporulation and prevents the spread of fungi.
CinerateTM is a tool to be included in IPM strategies (Integrated Pest Management) and resistances management strategies.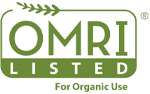 Crops
Aubergine, Berries, Blackberry, Blueberry, Chayote squash, Chile, Cucumber, Currant, Grapefruit, Greenhouse tomato, Kiwi, Lemon, Lime, Melon greenhouse, Melon outdoors, Okra or lady's finger, Open air tomato, Orange, Pepper, Potato, Raspberry, Strawberry, Tangerine, Tobacco, Vine grapes, Watermelon greenhouse, Watermelon outdoors, Zucchini greenhouse, Zucchini open air.
Registration Number
RSCO-INAC-FUNG-0104R-X0369-009-22.25
I want to receive product information:
---
In accordance with the disposals of Regulation (EU) 2016/679 of April 27, 2016, I consent to my data being processed under the responsibility of SEIPASA, S.A. to send me commercial information and keep them while there are a mutual interest for it. I authorize you to communicate the data to your associated companies for the same purpose. I am informed that I have the right to revoke this consent at any time and to exercise those of access, rectification, portability and deletion of my data and limitation and opposition to treatment by contacting C / Almudévar nº 2 22240 Tardienda (HUESCA). Email: consulta@seipasa.com I am also informed that I can complain to the control authority at www.agpd.es